Outstanding meetings and accommodation at the Smockelaer in South Limburg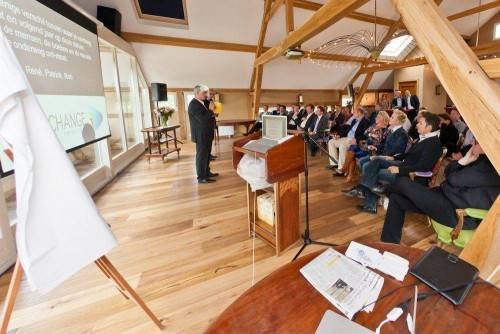 De Smockelaer offers various possibilities for meetings and conferences, with or without overnight stays in one of our group accommodations. The Smockelaer offers a number of unique conference venues in South Limburg for a successful and inspiring business meeting.
Meetings in the Vakwerkhuys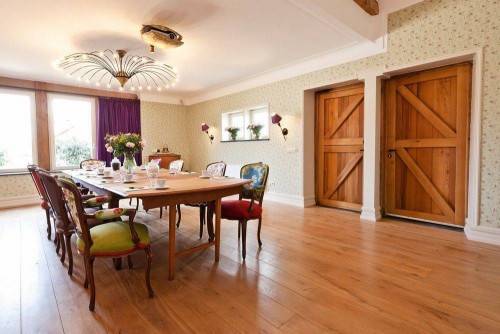 You can hold a meeting in the conference location het Vakwerkhuys with a magnificent view over Limburg's landscape. An outstanding and unique location not only because of its location, but also it's architecture. The location is based on an old barn whereby the building style has been retained.
The décor of the venue is equally unique. The furnishings are from the former Waldorf Hotel in Brussels and have been given a contemporary look. The combination of craftsmanship and design make it a special venue for a successful meeting!
Read more about the meeting facilities
Combine a meeting with a night at the Smockelaer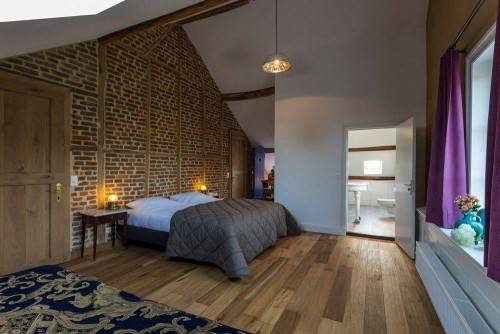 The luxury group accommodations at the Smockelaer are an ideal location for an informal meeting. After a day of meetings you can dine and spend the night in the group accommodations with a capacity of up to 60 people. All bedrooms are equipped with comfortable single boxspring beds for a good night's sleep. After a great night in South Limburg you will wake up ready for the day.
Read all about the possibilities
Team building, strengthen the qualities of your team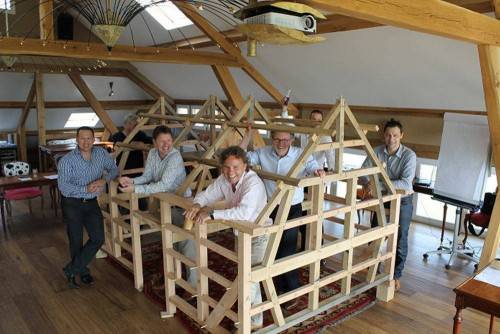 The team building days at the Smockelaer are effective, but also fun and challenging! For example, go out with a nature guide to search for mushrooms for the cooking workshop and discover the beautiful surroundings in an original way . Do you like a challenge? Then build our timber-framed house to scale. Would you prefer a sporty outing, then explore South Limburg with a professional racing cyclist.
Our range of activities is varied, but our strength lies in the customization. We will be happy to talk over with you the organization of an activity fitting the purpose and the team.
That's why Smockelaer
Training location of the year 2017
Overnight accommodation possible
Team building activities
Full service possible
The best value for money
Outstanding service